EDUCATION IS NOT THE LEARNING OF FACTS,
BUT THE TRAINING OF THE MIND TO THINK




Previous
Next
Scroll down

Swasti Sucharita Mishra with Mr. Chitta Ranjan Rout, Director
D/O - Shiba Prashad Mishra (Eminent Athletic Coach)
Scored 100/100 in Biology in Class 12 CBSE Board Examination 2019.
WHY NAIDU CLASSES ?
The main advantages available to the students studying at Naidu Classes can be enumerated as:
Excellent Faculty Members
Students are taught by a confluence of best teachers of best repute, with proven track record for rankers in NEET, IIT-JEE and other competitive examinations.
Modern Classrooms
Our classrooms are well illuminated, fully air conditioned & are equipped with projectors and recording facilities which are the needs of modern days teaching.
Innovative Teaching Methodology
We use state of the art technology to deliver content to our students, to ensure that the absorption & performance is high.
Awesome Education Platform
Our Education platform is one of the most fascinating in the Industry, which would help our students learn better through continuous feedback and assessment system, and let our teachers deliver more effectively and consistently.
WHAT TOPPERS SAY ABOUT US ?
The best thing about Naidu Classes is sincerity and will to excel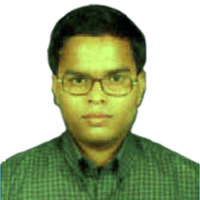 Chandrakant
---
I am very thankful to Naidu Classes for their proper guidance and facilities they provided me. From the very beginning I was influenced greatly by the approach of Naidu Sir. He is simply outstanding. His ways of solving problems make physics easy and enjoyable. But for biology, which is the vital one for a medical student, I'm very grateful to Chitta Sir.
Teaching method of Chitta Sir helps me to understand Biology in a new way. His sincerity and punctuality insist me to labour hard. Lastly, dedication and determination of all the staff of Naidu Classes enable me to achieve the goal of getting a seat in the medical college.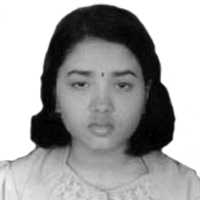 Ipsita
---
Proper guidance and team work is the key to success. Naidu Classes has sharpened my studiousness and intellect for success. I express my indebtness to Naidu Sir, Harsh Jain sir for their costly guidance & unique teaching. The excellent teaching technique of Chitta sir to penetrate into unfathomable deep sea of Biology is a costly gift for my success. I am highly thankful to all the teachers of Bargarh Naidu Classes for their unforgettable & uncompairable effort from my +2 Science to Medical Entrance Examination.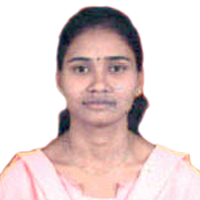 Sandhya
---
Naidu Classes is a coaching with a difference. Whether it is Naidu sir or Chitta sir or Sandeep sir or Jain sir, all give maximum emphasis on fundamentals which is the basic requirement for any entrance examination to quality. They very well bridged off the gap between +2 & JEE and they served as connecting link between me and my success. In my view good teachers matter maximum in motivating students to achieve new height and I am deeply motivated by teachers of Naidu Classes.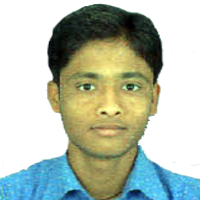 MAHENDRA
---
I am very thankful to God, my teachers, my elder brother and friends for their blessings and help for this success. I especially thank the whole faculty of Naidu Classes for their guidance which rectified all my loopholes during my preparation.
Regular screening through test, the keen competitive environment, kept me always on the zenith levels of preparation. The concept clearing classes and personal care of teachers, post exam group discussions helped to build up the concepts.
I don't know why many students are running behind the false and mischievous advertisements and go out station for their JEE preparation although having such a good one at their doorstep.
The only thing for success is sincere, regular and continuous hard work and planned preparation.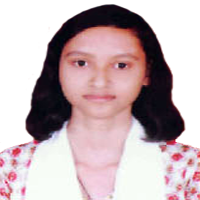 lipsa
---
The entire credit of my success goes to Naidu Classes, Bargarh. Thanks to Chitta sir, Deepak sir, Rakesh sir & each & every faculty member of Naidu Classes for inspiring, motivating & guiding me all the time through my journey of preparation. Special thanks to all the teachers who promptly answered all my queries at any time.
Really thankful to Naidu Classes for making me what I am today.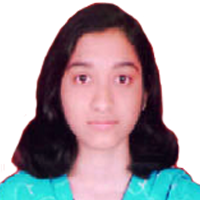 ABHIPSA
---
I am really thankful to Naidu Classes, Bargarh for my success in medical entrance exam. I can never forget the role of Chitta sir for shaping my career. All the faculties, Deepak sir, Rakesh sir are very inspiring here. They always try their best to teach all the topics in simplest manner and encourage us all the time during preparation to work hard. With all their blessings I got rank 327.
I think Naidu Classes, Bargarh is the best institute to prepare for medical entrance exam. & hope others should benefit from it.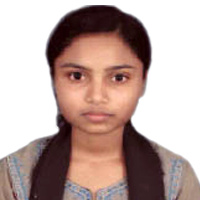 Kamalini
---
After passing +2 exam, when I first appeared the medical exam, I felt uneasy while facing physics & biology. Then I decided to join Naidu Classes, Bargarh where I got a perfect balance of Physics & Biology. Emphasis on fundamental, easy effective & targeted teaching with periodical exams make me feel my problems becoming easy.
I heartily confide that the teaching method of Naidu Classes can bring success to anyone. Coaching is useful if the teachers are excellent & dedicated. I mark that Naidu tutorials is a coaching with difference - a matchless one.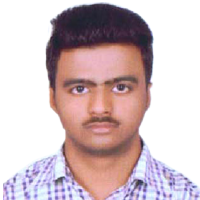 Satyam
---
I am glad to write this script of success for those students who wish to do MBBS in future. Naidu Classes has always been an extraordinary institute in teaching especially for medical entrance.
The conceptual approach of Rakesh sir made my chemistry sufficiently strong to crack any entrance. It also generated a wave of confidence in me. For the vast ocean of Biology I got a very conceptual and pin pointed approach of teaching from Chitta sir. His Awesome and interesting approach to the subject made it easier to us, for holding such good score in the subject.
Lastly I would like to add a point that "Throne of success always doesn't go to the stronger and sharper person, But sooner or later the man wins who thinks he can."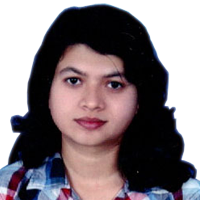 Soumya
---
Once I was told "A teacher is a guide, philosopher & a friend" In Naidu Classes, I realised the proverb is true. I am a student of this institution from 11th standard. With a dream to be a doctor, I joined the institute aiming to crack AIPMT. Every teacher of the institute contributed their best to make my dream turning into reality.
In 11th & 12th class, we were taught with an integrated approach covering board requirement but targeting towards medical entrance. It made the base stronger. Initially I was afraid of physics, but the way "Deepak sir" taught, made the subject easier for me. "Rakesh sir" & "Pandey Sir" are simply outstanding in chemistry. In their classes along with chemistry, I learn discipline & punctuality too. The only one name in biology "Chitta sir" is the real philosopher & guide to lead my road from +2 Science to medical college. Special doubt clearing sessions after the class & exams, continuous evaluation through tests created a very competitive environment among students.
Extremely thankful to my teachers, parents well wishers & all success is for them.

Infrastructure
In terms of infrastructure and technology support, Naidu Classes is top among the other institution. All the galleries and class rooms are spacious and air conditioned enough to ensure fatigue-free teaching and learning inside the class rooms.

Our System
Our pedagogy brings together well-trained people, custom made educational materials and innovative teaching methods. Naidu Classes academic team is made up of former JEE coaches who creates conceptual questions and doubt-solving resources for our students.

Our Team
Our faculty is like a gold vase encrusted with precious stones. The fleet of faculty comprises highly experienced retired Govt. Professors, Readers and young energetic, brilliant, JEE coaching experienced teacher.

Student's Portal
Students may get important informations related to them from here. Attend online test, get result analysis report and questions answers etc. Access to books, journals, periodicals and other related material in e-version.